"Michelle lives in a world of possibilities and works to weave reality into the vision until the vision is the reality. Then it is time to dream a new vision. She is a futurist, a believer in the potential of people and their ideas."
-- Jerry Moran, Mohegan Sun Resort Casino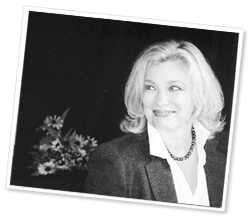 Michelle Yozzo Drake has over twenty years of experience as an internationally known professional speaker and executive coach. As CEO Cove Communication - Drake provides presentations, products and services designed to empower audiences and professionals with the tools and tactics to employ the skills guaranteed to boost performance and profit in these areas:



Strategic Communication


Financial Benchmarks


Team dynamics


Systems and Workflow Analysis


Drake has been a keynote speaker and coach at Fortune 100 companies including Pfizer and Siemens, General Electric - Electric Insurance, and Sun Life Financial. Her resume also includes presentations for universities and women's leadership organizations across the country, most notably the Eagleton Institute of Politics: Center for American Women in Politics at Rutgers University.

Drake is a former radio talk-show host and the creator of the "Tips from Michelle" business advice and career advancement podcast on iTunes. Each audio podcast episode features her valuable tips and tools for career success as well as the insights she has culled from interviewing business luminaries from around the world, including Andy Boynton, Kim Kiyosaki, Sean Yazbeck and Tory Johnson. Drake is no stranger to the other side of the microphone: she has appeared as a guest expert on hundreds of radio shows - including In the Morning with Bonnie Grice, VentureTalk Radio, Women Aloud, and Vital Women - and on television shows such as WHDH Channel 7 Nightly New (an NBC affiliate in Boston) and Hallmark Channel's New Morning show.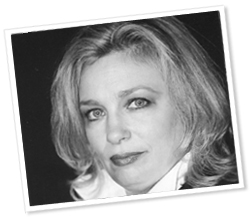 In addition to her success in the worlds of business and media, Drake is author of From the Kitchen to the Corner Office: Mom's Wisdom on Leadership and a contributing author to Inspiration to Realization Volume III.


Prior to her life as an entrepreneur and professional speaker, Drake was an educator teaching business and life skills courses for eleven years at secondary and collegiate levels in New York.

On a personal level, Drake is the survivor of a violent physical attack. She draws upon her own faith and fierce enthusiasm for life and leads and inspires by example. This strength of spirit awakens the same quality in those around her and emphasizes her message of inner power.


Drake holds a Master of Science in Business Education from Dowling College and a Bachelor of Science in Management/Marketing from Siena College. She has lived throughout New England and metropolitan New York and currently resides in Stonington, Connecticut with her husband Rich and occasional visits from her two grown sons Michael and Kevin. She is an accomplished artist and an active volunteer in the community, serving on the Boards of Directors of 7th Empire Media and Bright Lights Parenting.




�There is nothing like returning to a place that remains unchanged to find the ways in which you yourself have altered.� � Nelson Mandela