Surprise!!! Fly Fishing Brings Balance to this City Girl's Hectic Work Life
When my husband Rich (and son Mike and our parish priest Fr. Gregg) left for their cross-country motorcycle trip in May, the last thing that they thought I would be doing with my "free" time was fly-fishing. I have to admit that when I was invited by Mark Victor Hansen, as a member of his
Inner Circle
, to spend 5 days in the wilderness of Colorado I was hesitant. Could an admitted
city-girl like myself
find any enjoyment in the rustic environment and activities that
Dunton Hot Springs
offered. When I googled the Hot Springs I was not reassured.
But being the open-minded person that I am, I agreed. Walking into the event with reluctant enthusiasm. As I shared in my last post, I experienced many firsts during this trip...but I fell in love with fly-fishing. There were three of us assigned to a field-guide that would take us to a good fishing hole...in the hopes of actually catching a fish. My footing was surprisingly steady (maybe it was all the time I spend balancing myself in 4-inch heels) as the current of the river rushed by.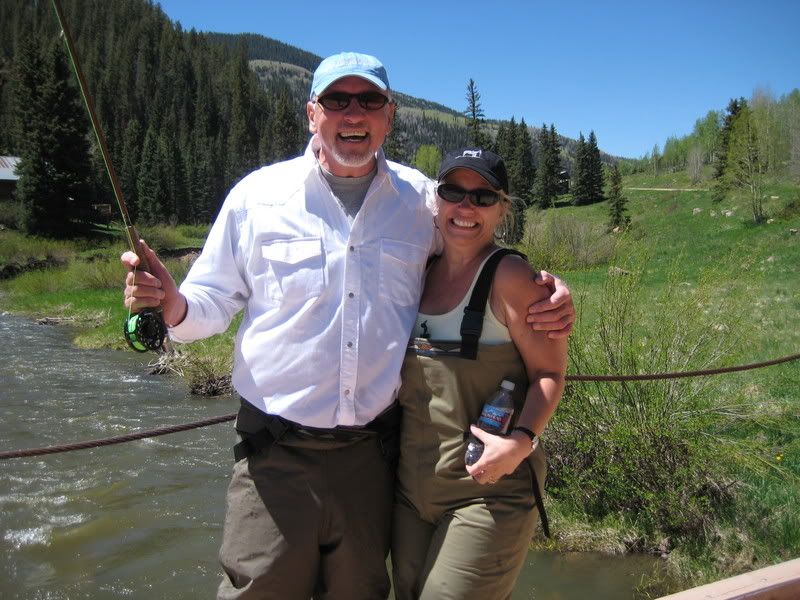 Mark did have some difficulty with his footing and proceeded to give me a cold hug after he fell into the drink (the river...not the bottle!)
I fell in love with the movement and rhythm of the fishing line as I gracefully cast and reeled in.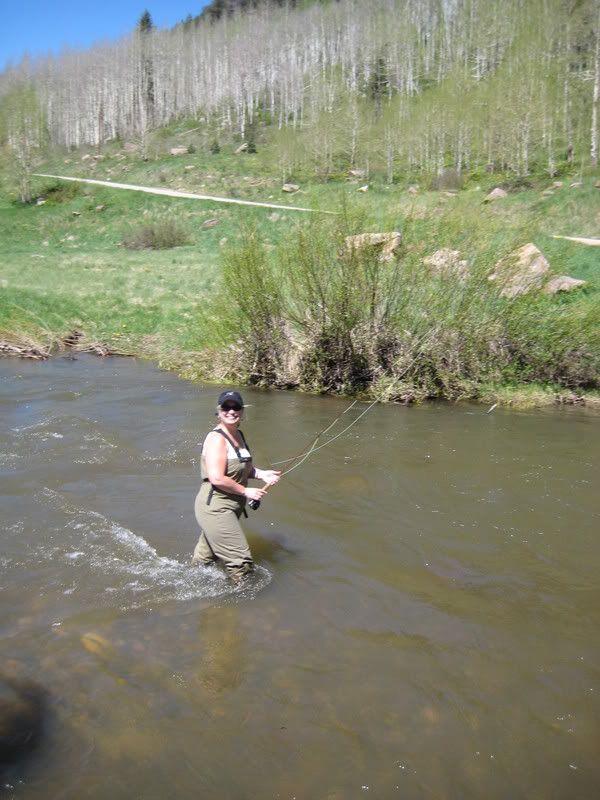 It was soothing...listening to nature, smelling the pines, rocking back and forth as I cast, feeling the cold water rush past my legs. The tension of the city melted away as I enjoyed my brief encounter with the countryside. To my surprise, Dunton Hot Springs was just what this stressed out Mama needed to recharge me to move ahead with the work of tomorrow...by enjoying the wilderness today!
Labels: a, balance, colorado, fly fishing, Mark Victor Hansen, Mega Inner Circle